Having proudly served the Charleston community for his entire professional career, Dr. Howard Vincent has earned the reputation of being one of the finest orthodontists in the area. Since 1984, he has been committed to providing the highest standard of care by combining clinical expertise, innovative technology, along with genuine care and personal service. Through his love of orthodontics, he is dedicated to making lifetime contributions towards his patient's comfort, happiness, and self-esteem.
Dr. Howard Vincent completed his undergraduate studies at Wofford College, where he was distinguished as a Phi Beta Kappa graduate, receiving his Bachelor of Science degree in three years with Summa Cum Laude honors. He then attended dental school at the Medical University of South Carolina, where he obtained his Doctor of Dental Medicine degree, graduating with multiple awards, including membership in the honorary dental society of Omicron Kappa Upsilon. In order to complete his education, Dr. Vincent graduated from the University of Florida's orthodontic program where he received his Specialty Certificate in Orthodontics in 1984.
Dr. Vincent is a proud graduate of AEO (Advanced Education in Orthodontics), an elite group of clinicians who have completed a two year continuing education course on achieving excellence in orthodontic treatment. Graduates focus on how to correct the bite as well as provide a beautiful smile. Dr. Vincent believes that orthodontics is a health science as well as a cosmetic one. His approach to treatment is to utilize proven methods in the development of optimal diagnosis and treatment planning for each unique patient.
Dr. Vincent is the author of several publications and has lectured colleagues and study groups on innovative treatments and technologies in orthodontics. He opens his office for shadowing and encourages students of all ages who aspire to a career in orthodontics. He believes strongly in helping others achieve their goals.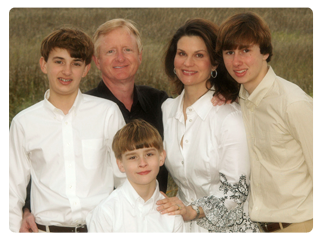 Dr. Vincent is a member of the American Association of Orthodontists, Southern Association of Orthodontists, and South Carolina Association of Orthodontists. He is also an active member of several study groups whose goals are providing excellence in dental healthcare. He has served as president of MUSC alumni association as well as The University of Florida's alumni association.
Since 1984, Dr. Vincent has been a resident of Charleston. He and his wife, Judy, have three children, Paul, Daniel, and Walker. Other than orthodontics, his passions include playing golf and grilling.