Cindy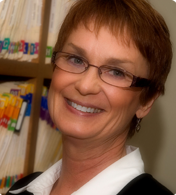 Insurance and Financial Coordinator
Hello, my name is Cindy and I'm Dr. Vincent's insurance and financial coordinator. I have been with this practice since 1998 and love the daily activities and our patients. I find it rewarding to help patients with their financial needs and concerns.
I love to spend my spare time exercising, reading, and being with my husband, grandchildren, and miniature English doodle, Boomer.
Penny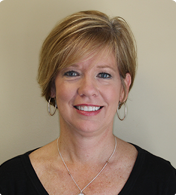 Scheduling Coordinator
Hi, my name is Penny and I am the scheduling coordinator at Vincent Orthodontics. I joined Dr. Vincent's team in 2012. I consider myself very fortunate to work with the orthodontist who was voted "Best of Charleston" for four consecutive years. He is also the orthodontist who created both of my children's amazing smiles!
I am married and have two sons and an adorable granddaughter, Adeline. In my free time I enjoy golfing, gardening, and spending time at our lake house.
Johnsey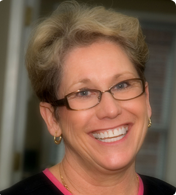 Office Manager and Clinical Coordinator
Hello, my name is Johnsey and I'm the office manager. Simply put, orthodontics is my passion! Dr. Vincent's excellent reputation for quality orthodontics is what enticed me to work with him. With more than 30 years in orthodontics, I have my hands on every aspect of the office. I especially love caring for our patients and making their time with us special.
I grew up in Clover and moved to Charleston in 1968. I am married and have two sons and four fantastic grandchildren. In my leisure time I enjoy reading, cooking, golfing, gardening, and working with the children's ministry at my church.
Erin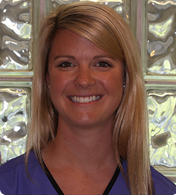 Clinical Assistant
Hi, I'm Erin! I have been a clinical assistant with the Vincent Orthodontics team since 2010. As a Charleston native, I enjoy serving the people in my community. I am unique in that I was treated by Dr. Vincent as a teenager and have first-hand experience with the high level of personal care and attention that our office provides! I am fascinated with the field of orthodontics and love playing a key role in achieving beautiful smiles.
I enjoy the outdoors and spend most of my spare time in the boat with my two Labs.
Joan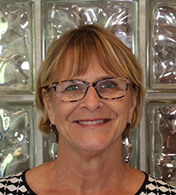 New Patient Coordinator
Hello, I'm Joan and I'm the new patient coordinator. I love working with people, especially children, and am lucky because I meet people at the start of their orthodontic experience. I enjoy becoming friends with patients and seeing how their personalities change during treatment.
In my spare time I enjoy yoga, bicycling, and being with my four granddaughters.
Noelle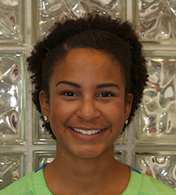 Hi, I'm Noelle and I love great smiles! I knew I wanted to work in orthodontics when I was seven years old and now I'm living my dream at Vincent Orthodontics. It's fun to be part of helping people smile and making sure they enjoy treatment.
I'm originally from Atlanta and graduated from Newberry College in 2016, where I played lacrosse. I love the beach, which is what brought me to Charleston. Something special about me: My birthday is on Christmas Day, which is why I was named Noelle.
Lupita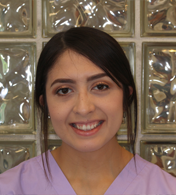 Certified Dental Assistant
My name is Lupita, and I am one of our certified dental assistants. I consider orthodontics to be an art, and I have always had a passion for art and helping others, so this field allows me to pursue both my passions. I love being a part of a team that helps patients gain confidence through a smile.
I was born and raised right here in Charleston. My hobbies include art, movies, photography, and traveling.